The Pet Reception on our Calais terminal has been wrapped in a colourful and joyful style that both owners and pets enjoy when traveling back from Calais.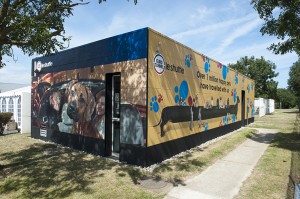 Eurotunnel Le Shuttle Pet shuttle
To commemorate our one millionth pet, as market leaders in pet travel across the Channel, we have decided to wrap one of our shuttle to celebrate our love of pets.
Look out for the sausage dog and his furry four legged friends when you next travel!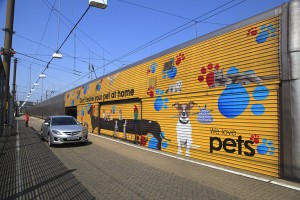 Eurotunnel Le Shuttle pet service honoured again in National Awards

For the second year running we have won the Special Recognition Award for a business that offers a fun and unique dog friendly service in the Kennel Club Open for Dogs Awards 2013.
We are honored and delighted to be recognised by the Kennel Club as a business that truly pulls out all the stops for its canine customers.
Our dog friendly terminals and modern facilities have helped us make every dog's journey as smooth, fun and hassle free as possible.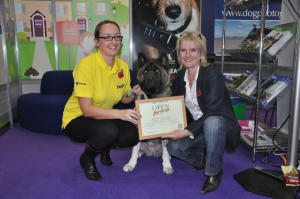 A BIG thank you to all pet owners who have voted for us this year again as this clearly demonstrates how they value the dedication of our teams to make the experience of traveling as fun and relaxing for dogs.