If there is one thing that we, as pet owners, dread it's the amount of fur we find from our animal companions on a daily basis – especially during moulting season. The clean-up can take a lot of time and effort to complete, leaving you tired and frustrated with the situation – especially when using a full size vacuum cleaner. However, with one of these five handheld vacuums you are sure to find the task a lot easier and will be saying goodbye to pet hair and smell in no time at all. Your home will be unrecognisable.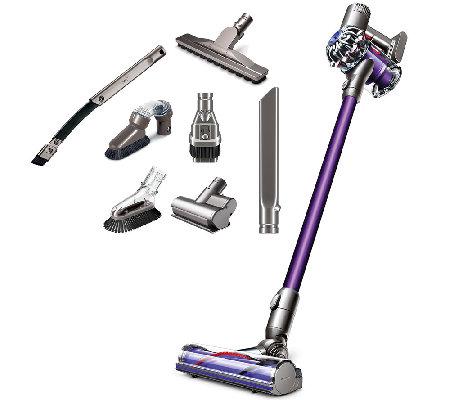 Dyson V6 Animal
Dyson are well known for their excellent quality vacuum cleaners, and since they released the Animal range it has been sending pet owners straight to the store to get their hands on one – and right so. It is perfect for removing fur from carpets and hard floor.
The V6 is handheld and cordless, so you don't need to worry about getting tangled up. It can extend and retract, depending on where you are cleaning, offering versatility. The batter life lasts twenty minutes, and the suction is very powerful. No need for bad, it empties easily into the bin using it's mess-free canister.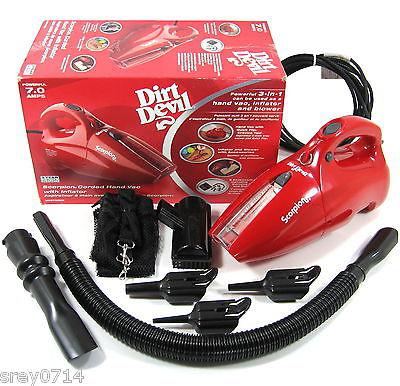 Dirt Devil Scorpion Quick Flick
This handheld vacuum cleaner works a dream on pet hair, and it is very easy to use. With seven amps of power, it provides excellent suction and is also the perfect size for reaching into every nook and cranny in your home. It is very lightweight, making it easy to handle, and it has several hose sizes – including a special pet brush for all of the excess fur. It also works great on furniture – no pet hair will be safe.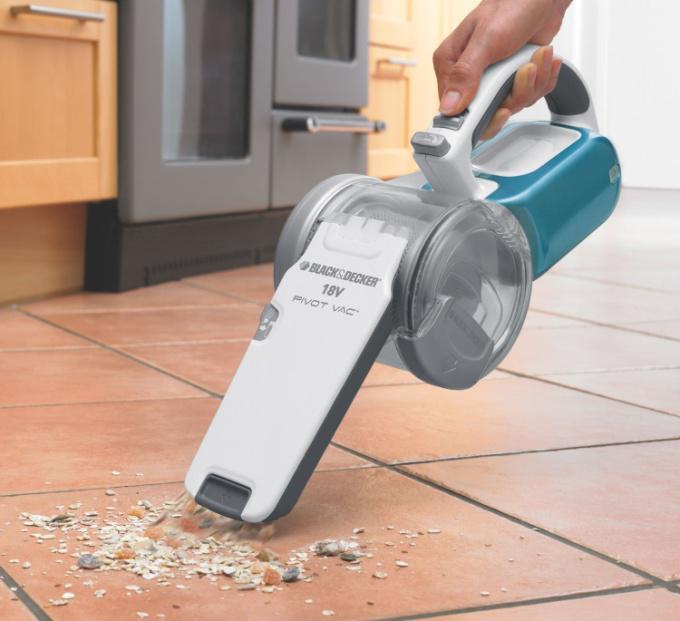 Black and Decker Pivot
With cyclonic action and powerful suction, it works well on embedded hair that is stuck in your carpets. It is high performance for this very purpose, and the nifty pivotal head makes cleaning every type of surface a whole lot easier. Handheld and cordless, it is also completely bagless. With a great battery life and short charge time, it is perfect for furniture, all floor types, and even your kitchen counter.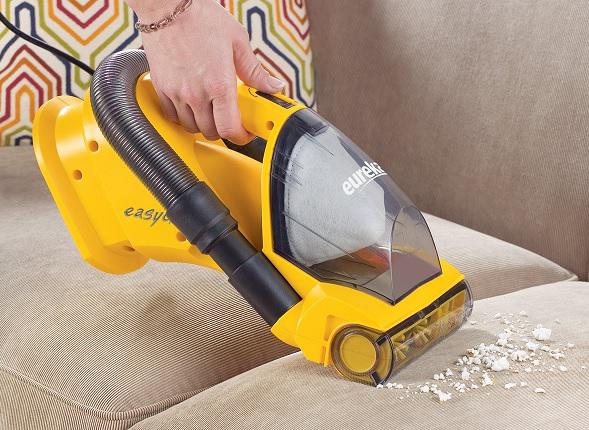 Eureka Handheld 71 B
Lightweight and exceedingly popular, this yellow wonder has two motors – one for suction and the other for optimal cleaning. There is also a nifty visor that rises when you come to carpeted areas or the upholstery of your car/furniture. There is a long cord provided and the hose is the perfect length for reaching around the house. It's powerful, small, and incredibly efficient at its work. When you buy it, you won't want to let go.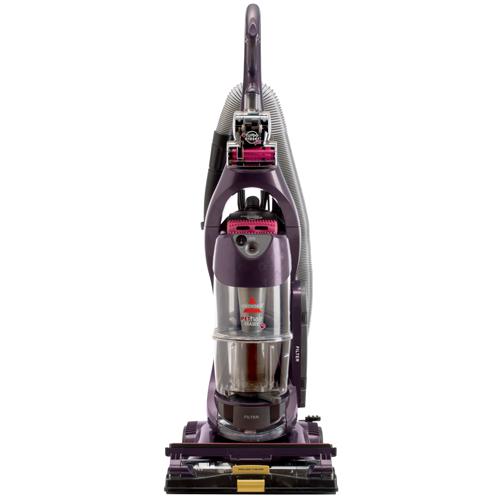 Bissell Pet Hair Eraser
This small yet might vacuum cleaner is ready to take on the pet hair that is littering your home. With a rubber nozzle for a soft touch on your furniture and upholstery, it also comes with a tougher one to suck up the most difficult messes, such as cat litter and embedded fur lumps. With a HEPA filter to protect those with asthma and allergies, it also sports bagless technology and a very long cord. Compact and portable, it is also easy to store away.
To Conclude
What did you think of the handheld vacuum selection? Are there any you would have added to the list? We'd love to hear from you, so let us know in the comments below.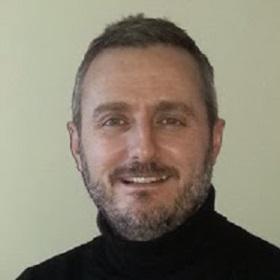 About the Author
Will is a freelance writer, his blog can be seen here . If you are interested in more information on anything Vacuum related, then check out his ultimate vacuum guides for more details Follow Will on Facebook or Google+