Have you always wanted a pet dog but are worried about leaving them alone whilst you are at work? If so, we have the perfect solution for you.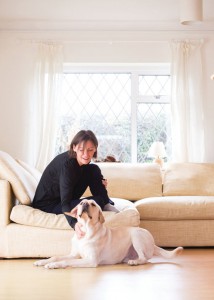 We have two Hearing Dog training centres one based in Bielby, Yorkshire and the other is in Saunderton, Buckinghamshire. Here our wonderful and intelligent dogs learn how to transform the lives of deaf people. We teach them how to alert to important sounds such as the doorbell and alarm clock, plus danger signals like the smoke alarm. Hearing dogs also offer emotional support to deaf people which make them valued and vital companions.
During their four month soundwork training we need bed and breakfast volunteers to offer our hearing dogs a place to stay and relax in overnight and at weekends.
You would simply need to bring the dog to one of our centres each morning during their training and collect them at the end of their working day. We even supply the bed and breakfast!
To find out more information please watch the short video below or email us at volunteer@hearingdogs.org.uk. You can also visit www.hearingdogs.org.uk/work.