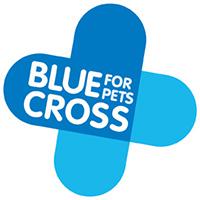 Dogs are part of the family and love time away with humans on a summer holiday. Planning ahead is essential, so we've put together some top tips to help you make sure you all have a great time…
Taking pets abroad If you are going abroad check the pet passport requirements carefully and make sure your dog has any necessary vaccinations.
If you're heading to Europe, travel by Eurotunnel is safest, as your pets stays with you all the time, whereas on cross channel ferries your dog will have to stay in the car without you, and without any supervision.
There are several diseases in Europe that aren't found in the UK, often spread by ticks and biting insects.
Effective tick control is essential for travelling dogs, and in some areas you will need to protect against diseases carried by biting insects such as heartworm and leishmaniasis.
Ask your vet about specific treatment before travelling abroad.
Don't forget to check if your pet insurance is valid overseas.
If your pet is on medication take a plentiful supply. Be vigilant for hazards like roads and rivers and careful with pets around unfamiliar dogs.
Make sure your dog's tag has your mobile on it so they can be returned to you quickly if they get lost. It goes without saying that your dog should be microchipped and your contact details should be up to date (see below for more on ID).
It's worth checking out local legislation before you travel too, as different countries have different laws on dogs.
In Italy, for example, dog owners are required to carry a muzzle and should put it on their pet when asked. In this case, it's a good idea to get your dog muzzle trained before you head off so they are used to it if they have to put it on.
Some countries have breed-specific legislation and the list of which breeds and types of dogs are banned may differ from the UK. Laws banning some types of dog might not be the same in all part of a country, so check you know what the rules are in the part you are visiting.
Wherever you're going, home or abroad – your pet will appreciate some familiar things such as their own bed and favourite toys, so don't forget to pack these.
Staycation Check the hotel, cottage or campsite you want to visit allows dogs at the time of booking. Some holiday accommodation may charge a small fee for a dog, but this is usually cheaper than leaving them in boarding kennels at home.
Most pet friendly accommodation will have details of the nearest vet for emergencies, but it's worth checking before you travel just in case.
Make a note of your insurance details to take with you should the worst happen.
Travelling in the car Make sure your dog is secured by a harness or barrier and that there is plenty of ventilation. You can keep the temperature inside the car as cool as possible by using sun screens on the windows to protect from direct sunlight, and by avoiding the midday heat.
To keep your dog cool you can use a misting spray, but avoid his face.
Make sure your dog has plenty of access to clean water.
Never leave your dog alone in the car – even with the windows open. Dogs can't sweat in the same way we do and can suffer from heatstroke within minutes.
Identification Make sure your dog is microchipped and your contact details on the chip are up to date. This means if your dog does go missing, he can be returned to you when his microchip is scanned.
It is a legal requirement for dogs to wear a collar with a tag displaying the owner's name and address.
It's a good idea to have a separate tag made with the name and location of the accommodation you are staying at so a finder knows how to contact you if your dog gets lost while on holiday.