With the holiday season approaching, it is time to start thinking about gifts to give to our loved ones. This, of course, also includes our pets, which are important members of the family. It can be difficult to come up with new ideas for gifts for our pets that they do not already have. Luckily, we have rounded up six unique gifts that you can wrap up for your pet to open on a special occasion. You are sure to love them as well!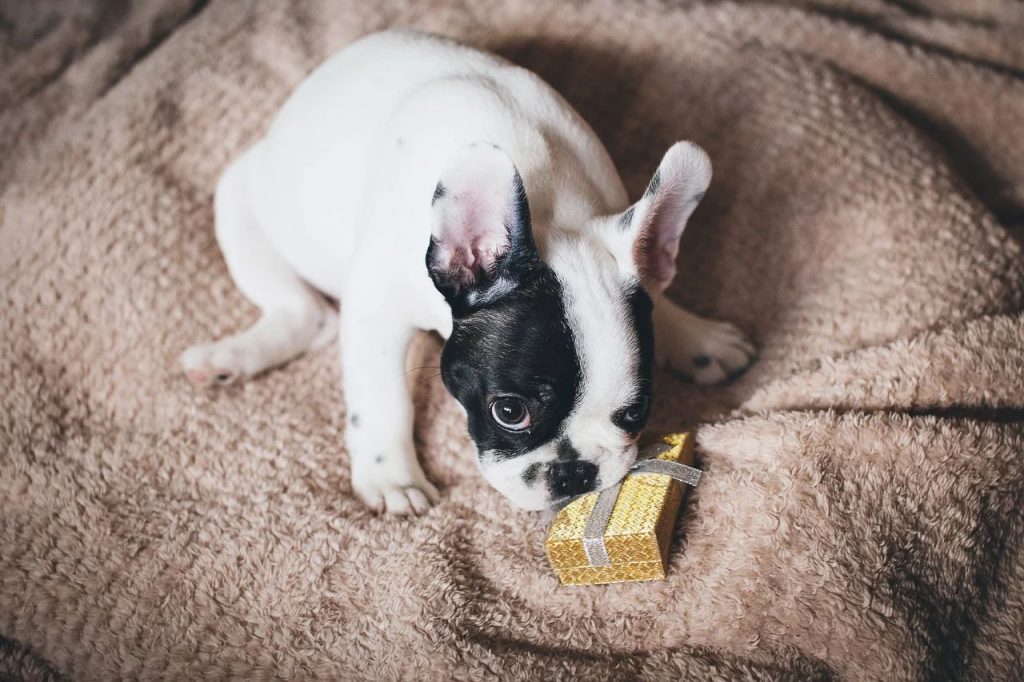 Anxiety-Relieving Toy
There are many stressors in everyday life that your pet has to deal with. This could include fireworks, separation from you, or other pets in the neighbourhood. It would be nice to gift your pet a toy to help calm them when anxiety hits. These toys usually come in the form of a stuffed animal that is self-warming. The gentle heat can soothe your pet as they snuggle with it. The toy also mimics the constant thumping of a heartbeat. This also works as a form of relief, as the pet has the sensation of a living thing holding and comforting them.
Custom Portrait
Even if your pet does not recognize when it hangs on the wall, you will be able to admire it. Ordering a customized portrait of your pet is the ultimate gift, as it displays the unwavering love that you and your pet share. Many online businesses offer pet artwork as a service, ilovepaws.com being one of them. Since it is customizable, you can choose the sizes, colours, and art style that you want. On average, it will take a little over a month to receive your pet portrait, depending on which provider you choose to go with.
Pet Sofa
Pets spend much of their day hearing where they can't go. This is a good opportunity to provide them with an area that is completely theirs. Purchasing a pet sofa will give your pet a comfortable place to nap while remaining close to you. There are many different styles and sizes that you can choose from so that you know your pet will fit and it will match your home. Include a small pillow and blanket on the sofa so that they will be warm and cosy.
Dog Carrier
Do you have a little dog who loves to travel around with you but gets tired on walks? A pet carrier bag is a great gift because it allows your dog to do what they love best, being near you. You can get custom carriers with the dog's name embroidered on it, so they can travel in style. Many carriers have a weight limit, so be sure that your dog will not exceed that. Also, make sure not to go into any establishments that have a no pet policy, even if your animal is safely stowed away in their carrier bag.
Dog Shower
Bathing a dog can be something of an ordeal for both pets and humans. Something that may make that chore easier is a dog shower system. This includes an attachment shower head that is much lower down than the regular one. This is less traumatic for the dog, as they do not need to sit under a huge wall of cascading water every time they come in for a wash. The dog shower head also has a rubber end so that the dog does not hurt their head by bumping into it by accident. Many models will come with removable bristles that can give your dog a deep clean.
Pet Camera
While you are away at work, it can be tempting to check in on your pet and see how they are doing. This is also beneficial for the pet because many cameras come with microphones and treat dispensers. Your pet will feel comfortable by hearing the sound of your voice. They will also appreciate all the treats you send their way, especially if they reward good behaviour. Many cameras can easily be set up through Wi-Fi, so you can take a quick peek at your pet during your lunch break.
Article Supplied