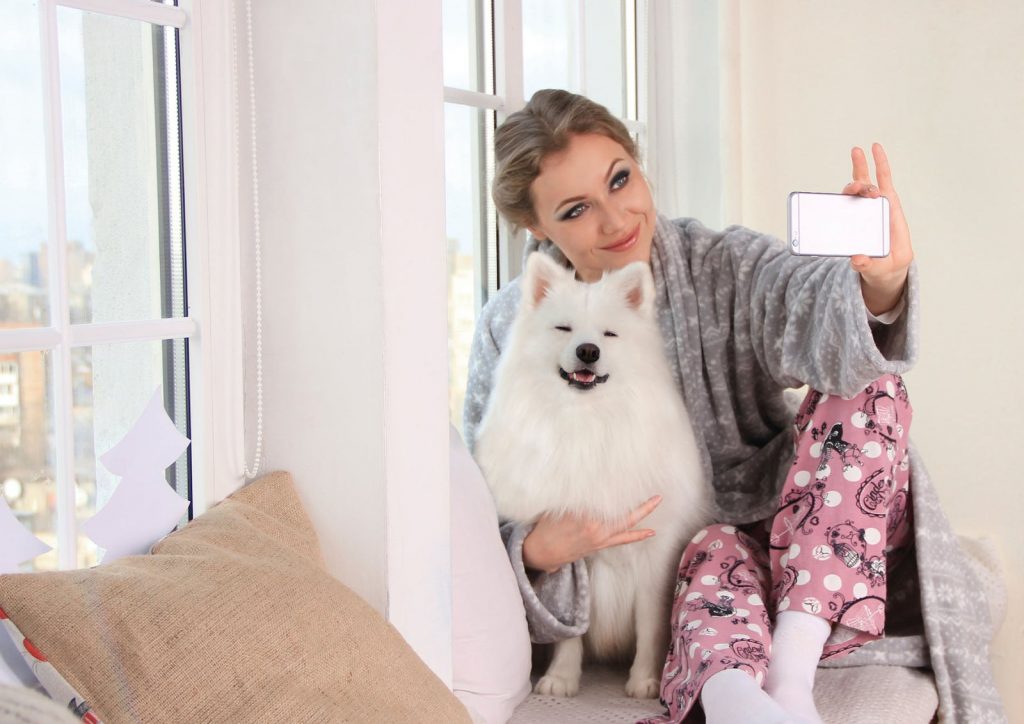 What better way to celebrate the special bond you share with a pet than with some fun selfies? Whether you're hitting the park for a rousing game of catch or just relaxing on a rainy Sunday, taking selfies with your dog can help you create lasting memories.
Unfortunately, it can be challenging to encourage your pet to work their angles and strike a pose. Here are some of the best ideas for taking photos of you and your furry friend.
Lock in Your Lighting
Finding the right lighting is the difference between a good picture and a great picture. If possible, opt for even, natural lighting for your photo. Avoid using the flash, as this can be shocking and damaging to your dog's eyes.
If you're in a dim room or plan on moving around, lock in your lighting. On an iPhone or Android, you can lock the AE/AF feature by tapping and holding the area where you want the camera to focus. This won't make your photos blurry but will keep the lighting the same as you move around.
Zoom Out and Crop
We all love the up-close selfies of people with their dogs. However, it can be difficult to get the perfect snapshot when zooming in. Leave your camera zoomed out instead and crop as needed.
Taking zoomed out photos also gives you more room to edit and transform your images into something else. You can visit Instapainting and have your favorite animal selfie turned into an oil paint portrait or use editing software to replace the background.
Use Burst Mode
Burst mode will be your (second) best friend when taking a selfie with your dog. By snapping multiple shots, you're more likely to get one where you both look great. Using burst mode also prevents you from having to check your pictures and reposition yourselves after every failed photo.
Choose the Right Timing
Keep your dog's feelings in mind when trying to get a selfie. Try to avoid snapping photos when you know they're hungry or itching to get out the door for their daily walk. Plan your selfie schedule around their existence, rather than the other way around.
Move Around Them
Learning how to move around your dog is a must for capturing the perfect selfie— especially if you have a large breed. It's not as easy to get your dog into a position for the right shot as it is to position yourself.
If you maneuver your pet into a pose for a picture, check to ensure they're comfortable before proceeding. Remember to give them lots of love and pats for their cooperation.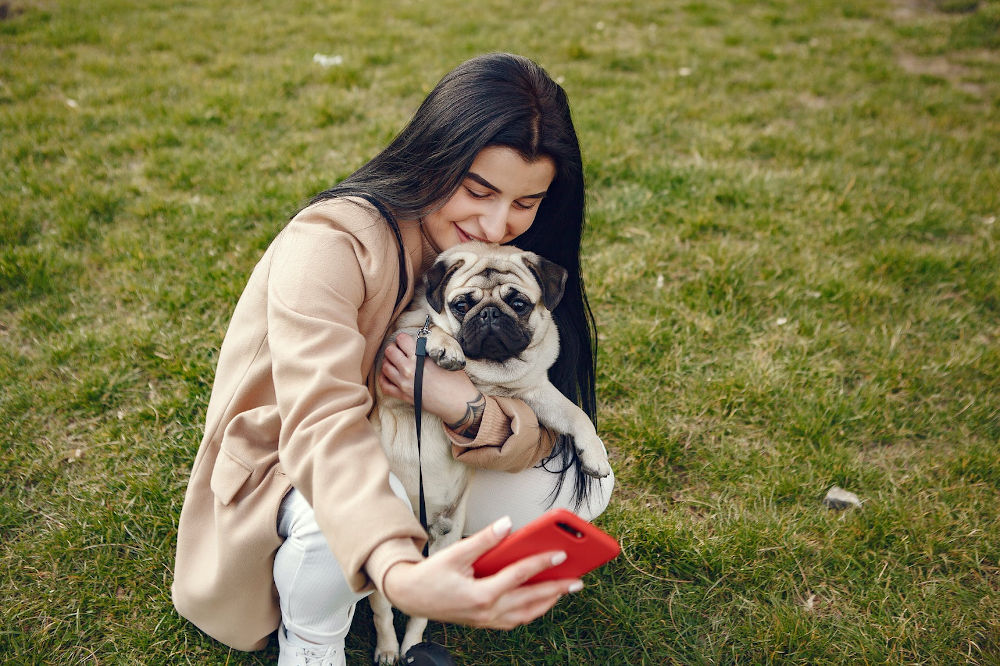 Use Sound Effects and Props
One of the challenges many pet owners face when trying to get photos of their pet is getting them to look at the camera. Fortunately, there are a lot of creative options for capturing your pet's attention during selfie time.
One way to get your pet looking in the right direction is with sound effects. There are apps and features you can use on your phone to play dogs barking, cats meowing, and birds chirping.
Another way to get great pet selfies is to use treats and snacks attached to your phone. Get a phone attachment that holds a treat or toy to keep your pet's attention for the photo. Remember to reward them with the treat or toy after your session is done!
Practice Makes Perfect
Practice makes perfect when it comes to taking selfies with your furry friend. The more you do it, the quicker the process will become. With some time and patience, you'll be able to capture amazing selfies with your pet!
Article Supplied