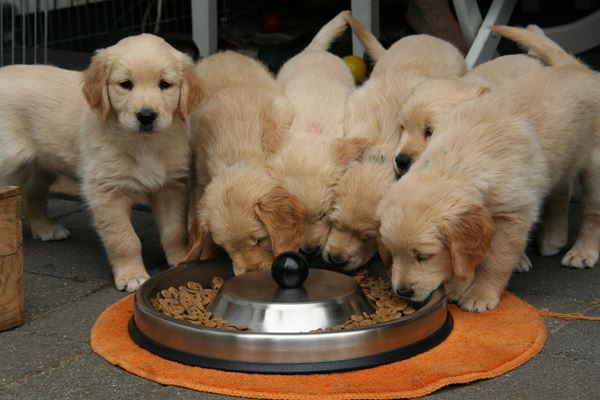 You've got plenty of options when it comes to selecting a material for your dog bow. There is a variety of options in the market, including stoneware, ceramic, plastic, stainless steel, slow-feeding, nonskid and even automated portion-sized dog bowls. However, even with so many options out there, there are still some materials that are naturally safer than others. According to forthefurry.com, here are the five most common, including an exploration of whether they are safe or not.
Plastic Dog Bowls
This is by far the most commonly used material for dog bowls. However, it isn't the safest. In fact, it can often be the worst material for a dog bowl.
To start with, young teething pups tend to chew a lot on their feeding bowl. A few minutes without you looking and your little pup can tear the bowl apart and ingest the little pieces of plastic. What follows is internal bleeding and blockage of the intestinal system.
Plastic bowls can also be highly porous and easy to scratch. The result is that they develop crevices that make for perfect homes for dangerous bacteria.
Ceramic Dog Bowl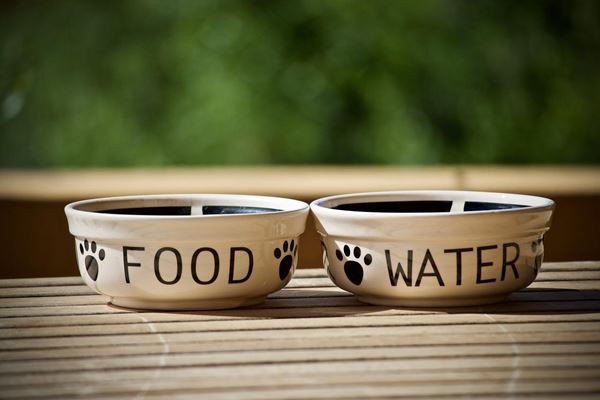 Ceramic dog bowls are often a pretty good choice, assuming you've done your homework before going out to buy one. You should also take care of them to ensure they last longer. The greatest concern when it comes to ceramic dog bowls is that the glazes used to coat them may sometimes contain harmful chemicals like lead. You should be careful about this and go for those that have been certified for food use and are free of lead in their coating. You should also regularly inspect your dog's ceramic bowl to check for chips and cracks that can harbor bacteria. You also shouldn't let your dog ingest any chips from the bowl. With such bowls, maintenance is the biggest issue. They are, however, a terrific choice.
Stoneware Dog Bowls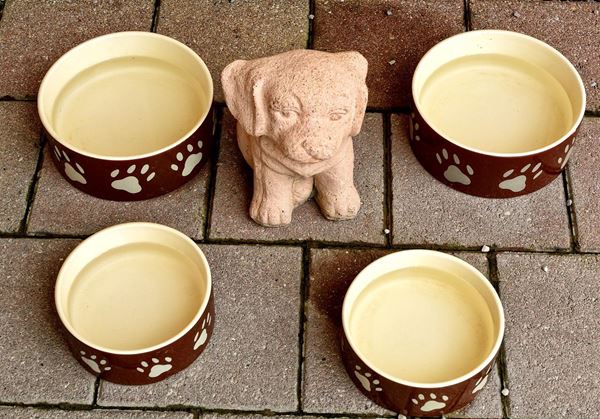 Stoneware bowls may have trace amounts of lead so you should be careful about the ones you buy. Lead is very dangerous for pets and can lead to lead poisoning. The symptoms of lead poisoning include cardiovascular problems, renal and kidney problems, skeletal problems, disorders of the muscles and joints, nerve disorders, loss of memory, intellectual impairment, mood swings, infertility and cancer. Select stoneware bowls that are free of lead. Apart from the lead issue, however, stoneware dog bowls are much safer than plastic dog bowls as they don't chip as easily.
Silicone Dog Bowls
Silicone is a relatively recent material on the market. It is rubber-like, nonstick and nontoxic. It has high heat resistance and does not retain any odors. It can also help you save space as such dog bowls are typically collapsible.
Stainless Steel Dog Bowls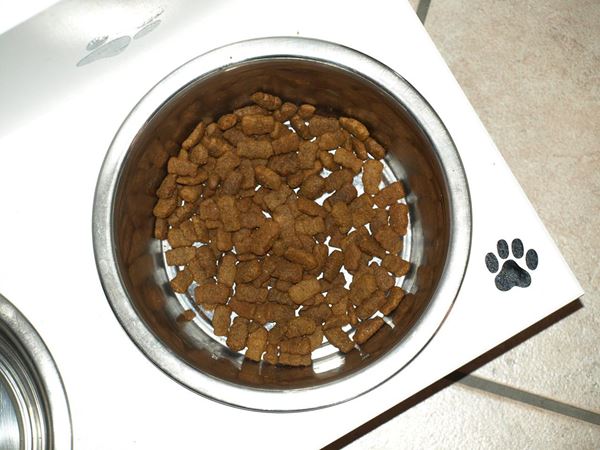 These dog bowls are nonporous, which means you don't have to worry about bacteria. They are also resistant to rust and very easy to clean. Steel also isn't exposed to as many dangerous chemicals as plastic is during its manufacture.