Every year on April 22, Earth Day marks the beginning of the modern-day environmental movement. This makes it the perfect time to make changes, big or small, to make your life more eco-friendly — and if you'd like to get your beloved dog involved, there are plenty of ways to do that, too! Here are 12 ideas for ways to celebrate Earth Day with your dog, from giving them sustainable and natural dog treats to donating to your local shelter.
Reduce their meat consumption.
Dogs are painted as committed carnivores, but the truth is that they often do well with eating less meat — and sometimes they can even be switched to a vegetarian diet, especially if they're not super active. Talk to your vet about whether or not your dog might do well on a full-on veggie-based diet. Even if not, you will still probably be able to feed them more vegetables and less meat.
Feed them organic kibble.
Speaking of your dog's diet, it's more eco-friendly and better for their health to switch them to organic food with more nutrients and less processed ingredients. Organic food manufacturers also tend to have less emissions, which is also better for the environment. The lower the number of ingredients, the less energy has to be expended to make the food as well. If you're not sure which brand will work best for your dog, your vet can make recommendations to help you get started.
Give them healthy treats.
Similar to food, you should also try switching your dog's treats to healthier options such as antlers for dogs. Single ingredient treats like dog chews mean less processing and are better for the environment as well as for your dog. Chews also last longer, meaning you'll go through less treats in the same amount of time.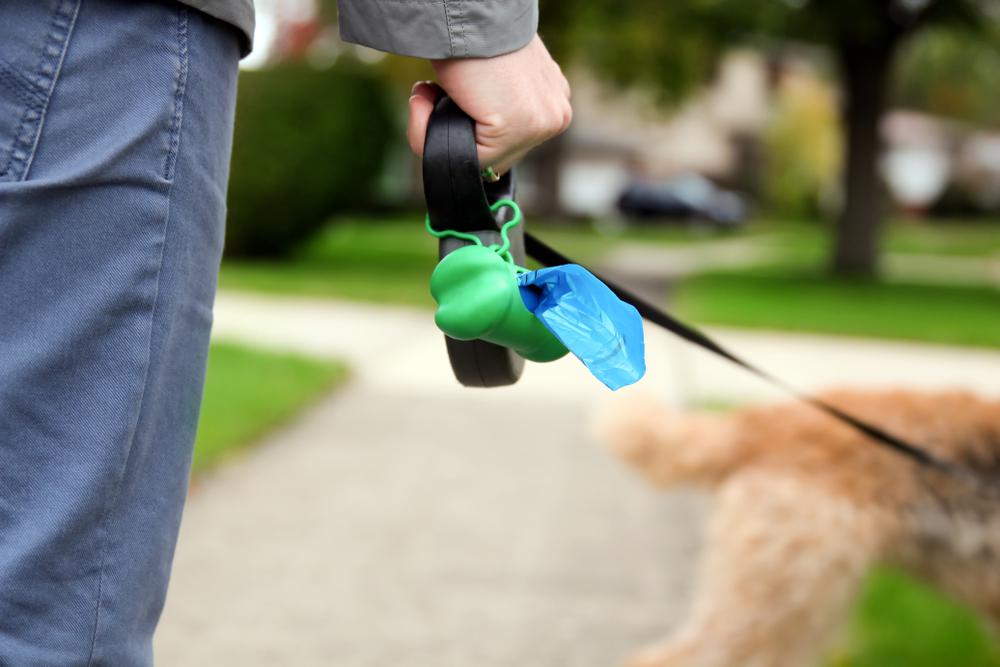 Switch your dog poop bags.
Dog poop doesn't just have to be picked up because it stinks. It also disrupts local ecosystems if left to rot. Plastic bags are a huge contributor to waste, so if you haven't already, switch to biodegradable dog poop bags. They often have specific instructions that must be followed in order to ensure that they actually decompose, so make sure that you check the manufacturing guidelines.
Flush or compost their poop.
Did you know that you can actually flush dog poop? It's true! In fact, it's one of the most eco-friendly ways to dispose of dog poop as long as your local regulations allow it. What can't be flushed is the dog poop bags, since they can clog the pipes and cause all sorts of plumbing issues. If you have a yard, dog poop can also be used to compost and fertilize non-food plants if you are looking for alternative ways to dispose of it.
Walk to the dog park.
Eliminating or reducing your drive time is another sustainable move that you can make. If the dog park is within walking distance, but you usually drive, try walking instead. If you normally go to a park that is farther away, then try to find a park that's closer to you so you drive less.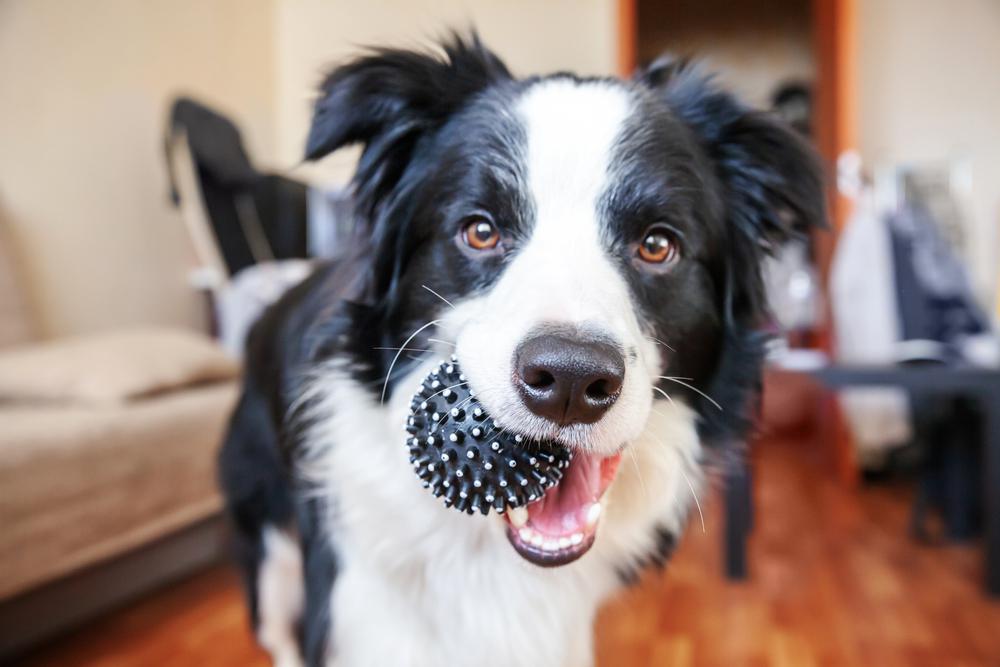 Seek out eco-friendly toys.
Not all dog toys are created equal, and some are more eco-friendly than others. When it comes time to buy your dog a new toy, seek out sustainable toys that are made from recycled fabric or plastic and that can also be recycled when your dog is done with them.
Keep dog gear for longer.
Speaking of toys and gear, one of the most sustainable things you can do is keep them for longer and replace them less often. Buy durable items that will last, repair them if they sustain minor damage, and once they are past their useful life, try to recycle as much as possible instead of throwing them out.
Phase out single-use products.
Single-use products are one of the biggest contributors to landfill waste, so phasing them out will make a big difference. For instance, if you usually use paper towels to wipe your dog's paws off, switch to a reusable towel that you can wash instead. If you normally buy products with a lot of packaging, try finding alternatives that don't use as much.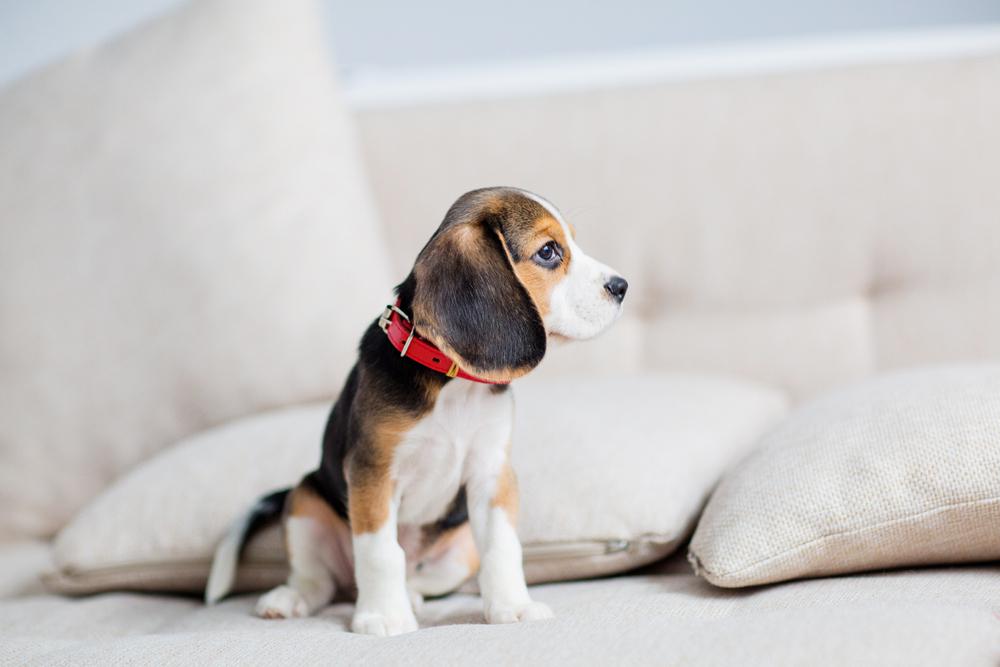 Make homemade dog toys or beds.
If you are feeling crafty, you can try making homemade dog toys and beds out of recycled materials such as old t-shirts and towels. Make sure that the construction is solid. If the stitching is flimsy, then your dog will easily rip it open and destroy it. There are plenty of tutorials out there with step-by-step instructions to guide you through it.
Donate to shelters or rescues.
Shelters and rescues provide essential services, including rescuing dogs and spaying or neutering them. Helping out your local shelter is a great Earth Day activity, whether it's by donating your money, dropping off supplies, or volunteering your time. Shelters also sometimes host ticketed charity events for pets and pet parents in order to raise money, so see if any local places are doing anything for Earth Day.
Raise awareness among your friends.
If you really want to make a difference, your friends are a great place to start. If they don't already have a dog, but want one, talk to them about the benefits of adopting one vs. buying from a breeder. If they already have a dog, mention the benefits of switching their food or repairing their old gear instead of buying new stuff.
Try out one or more of these ideas to celebrate Earth Day with your dog on April 22. Remember that the most impactful sustainable changes don't happen in a single day, but rather are small choices made over time — whether that has to do with you or your dog.
Article Supplied