Just like humans, our dogs need exercise and outdoor time to keep their bodies healthy, and in the best shape, they can be. When looking for ways to get your dog the exercise it needs, you might wonder what you can do apart from your usual daily walks. It turns out quite a lot! We've got a list of some of the most fun and exciting ways you can give your pup the exercise it needs. All you've got to do is put their dog leash and harness on and head out the door for some exercise fun with your furry friend.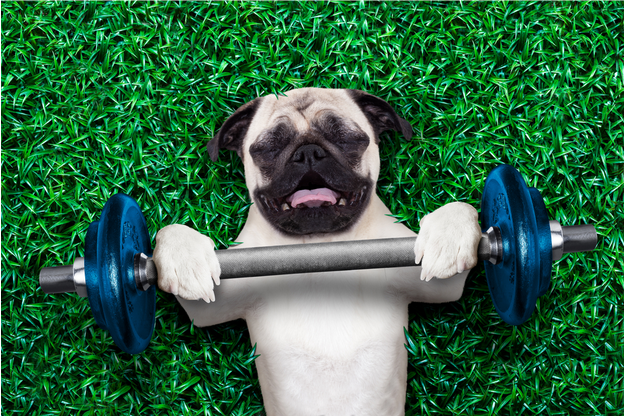 First and Foremost: A Fabulous Dog Leash
Before you embark on your latest outdoor excursion with your pup, you'll want to make sure they have a sturdy, comfortable dog leash that you can use to keep them on track. While a dog leash can be attached to your dog's collar, this can cause strain on your pup's neck when you pull on the leash to restrain them. To avoid this, you can get a leash-compatible harness, which goes around your dog's upper torso, so you can pull back without fear of hurting your furry friend.
Another essential factor to consider when picking out a dog leash is durability: you'll want a leash made of material that can last and handle the wear and tear of outdoor activities. When searching for a new dog leash, look for waterproof, odor-resistant, and easily washable options. By investing in a robust and versatile dog leash, you'll be able to take your dog with you on various outdoor exercise expeditions. Just don't forget to bring some doggy bags along with you! Don't worry, you can also buy a doggy bag holder to clip onto your leash for easy poop pick-up on the go.
Oh, The Places You and Your Dog Will Go!
The key to getting your dog the exercise they need is filling their schedule with varied and exciting outdoor adventures. If you're at a loss for where to take your furry friend, here are some ideas that are sure to earn their paw-shaped seal of approval.
Play With Pup Pals at the Dog Park
A great way to get your dog up and moving within your neighbourhood is with a trip to your local dog park. Your furry friend will get the chance to run around with their fellow pup pals and get good exercise. Plus, while your dog gets all of its energy out, you'll get the chance to meet fellow dog owners in the area. Who knows, you might make a new friend too! After the dog park, treat your dog to a puppuccino while stopping for coffee on the way home.
Enjoy a Walk in the Wilderness
To shake up your dog's usual walking routine, take them with you on a nature hike. Your dog will love the chance to explore new surroundings, and you'll get an excellent workout too. Just be sure to have a good hand on your dog's leash if your pup goes chasing after any outdoor critters that cross your path. Hikes are a great time for an early morning or sunset walk with your furry pal.
Make Time for a Beach Stroll
Give your dog the Baywatch beach jogging moment they deserve, and take them on a trip to the ocean. Your dog will have a blast bounding around on the sand and dipping in the waves. Make sure they don't get too deep in the water – doggy paddling can only go so far! Bring some beach-safe toys like a chew rope or frisbee and play a game of beach fetch with your pup for extra exercise and fun.
When All Else Fails, Hire a Dog Walker
Sometimes life can get busier than expected, and you might not have the time and energy to get your dog as much exercise as you'd like. When that happens, it's best to hire a dog walker to take your pup out throughout the day so they can relieve themselves and get a much-needed dose of exercise. If you're comfortable with asking your dog walker, you might even be able to get them to take your pup to the dog park as well, so your pup can get even more of a workout for the day.
In Conclusion
Getting your dog enough daily exercise is essential to their overall health and well-being. There are several ways you can ensure your dog gets the physical activity it needs, like taking a trip to the dog park, going on a wilderness hike, a jog on the beach, or hiring a dog walker to take them out more frequently. However, you choose to do it, ensuring your dog gets enough exercise will help them live a longer, happier, and healthier life.
Article Supplied