You probably know that salmon is good for us human beings. But did you know that it has many health benefits for dogs?
If you're considering giving your canine friend salmon oil, check out the following helpful guide.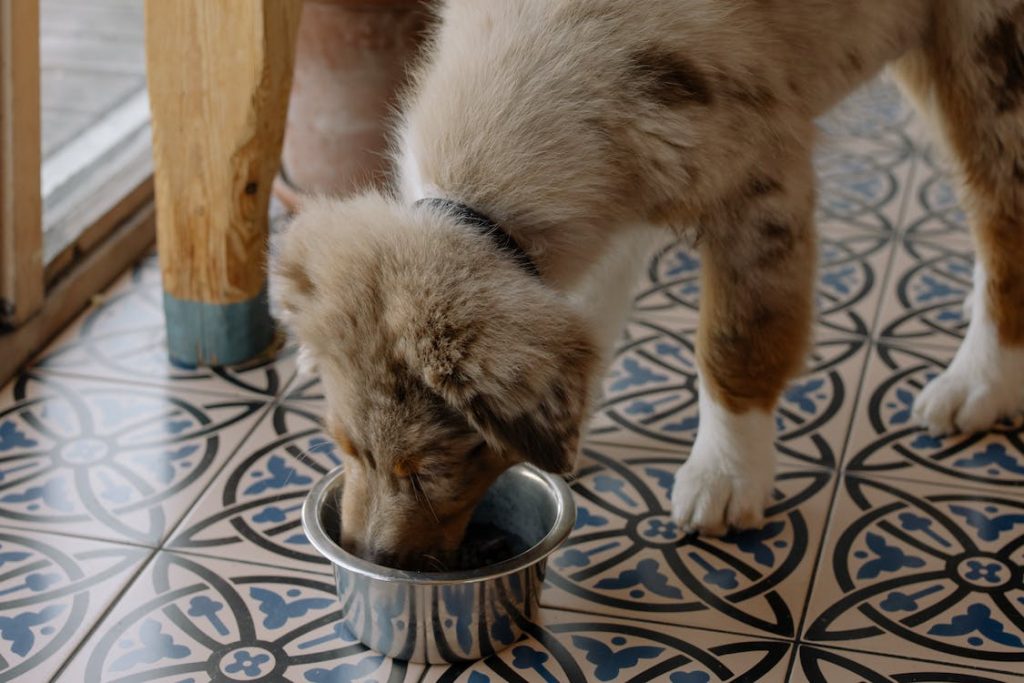 What is the top salmon oil for dogs?
There are a lot of different salmon oil products for dogs on the market, so you may feel rather confused as to where to begin once you decide to go ahead and get some for your pooch.
To help you with your decision, you should compare different ones. Make sure you pick an oil that contains natural ingredients. You will want to consider the price and how easy to use the packaging is, too.
It's also a good idea to get advice from your vet. According to veterinarians.org, vets' number one choice of medically reviewed salmon oil for dogs is Wild Alaskan. The oil is particularly good for making your dog's coat healthy and shiny.
Some of the top Wild Alaskan salmon oils that are available include:
Petsmart Wild Alaskan Salmon Oil Formula.
PetHonesty Wild Alaskan Salmon Oil with Hemp.
Natural Dog Company Wild Alaskan Salmon Oil.
Zesty Paws Pure Wild Alaskan Salmon Oil.
Grizzly Omega Health.
What are the benefits of salmon oil?
We have already mentioned that salmon oil can help dogs' coats to shine and stay healthy, but salmon oil has many other benefits for dogs.
First off, dogs aren't able to make their own omega-3 fatty acids, so it's vital that they get it, either in their food or via a supplement like salmon oil.
The oil is rich in omega-6 fatty acids as well as omega-3 fatty acids, both of which can help to support your dog's heart health, immune system, and cognitive functions. Salmon oil has anti-inflammatory properties as well.
Furthermore, the long-chain fatty acids in salmon oil can help to decrease the development of skin allergies in your dog and even help to heal wounds.
Other benefits include:
· Helping with joint health and arthritis symptoms.
· Promoting brain and eye development in puppies.
· Potentially helping to treat kidney disease.
· Potentially helping to slow the growth of cancer.
How do you give your dog salmon oil?
There are several ways in which you can give your dog salmon oil, such as adding the oil to your dog's food or giving it as an addition at mealtimes. If you have a puppy, you can drizzle the oil over food or buy chews or capsules.
But it's best to speak to your vet before you make any changes to your dog's diet. He or she will be able to recommend the best way of giving the salmon oil to your specific dog.
How much salmon oil should you give your dog?
While you should follow the instructions on the packet to know how much salmon oil to give your dog, you should also consult your vet to find out how much oil is recommended for your particular dog.
If you don't yet have a vet, you can find one in your local area using this online search tool.
Simply choose your county from the map or the dropdown menu. The dosage you give will be based on your doggy's weight.
The amount of oil that you give your dog will also depend on the reason for giving him or her the salmon oil. For example, you may be giving your dog salmon oil to treat a specific medical condition, in which case the dose you should give will vary depending on the specific condition.
For example, the dose to treat a kidney problem should be a fifth of the dose to treat joint problems.
Article Supplied