Your dog is your best friend, and you want to give them the best of everything. That includes a stylish and practical dog collar.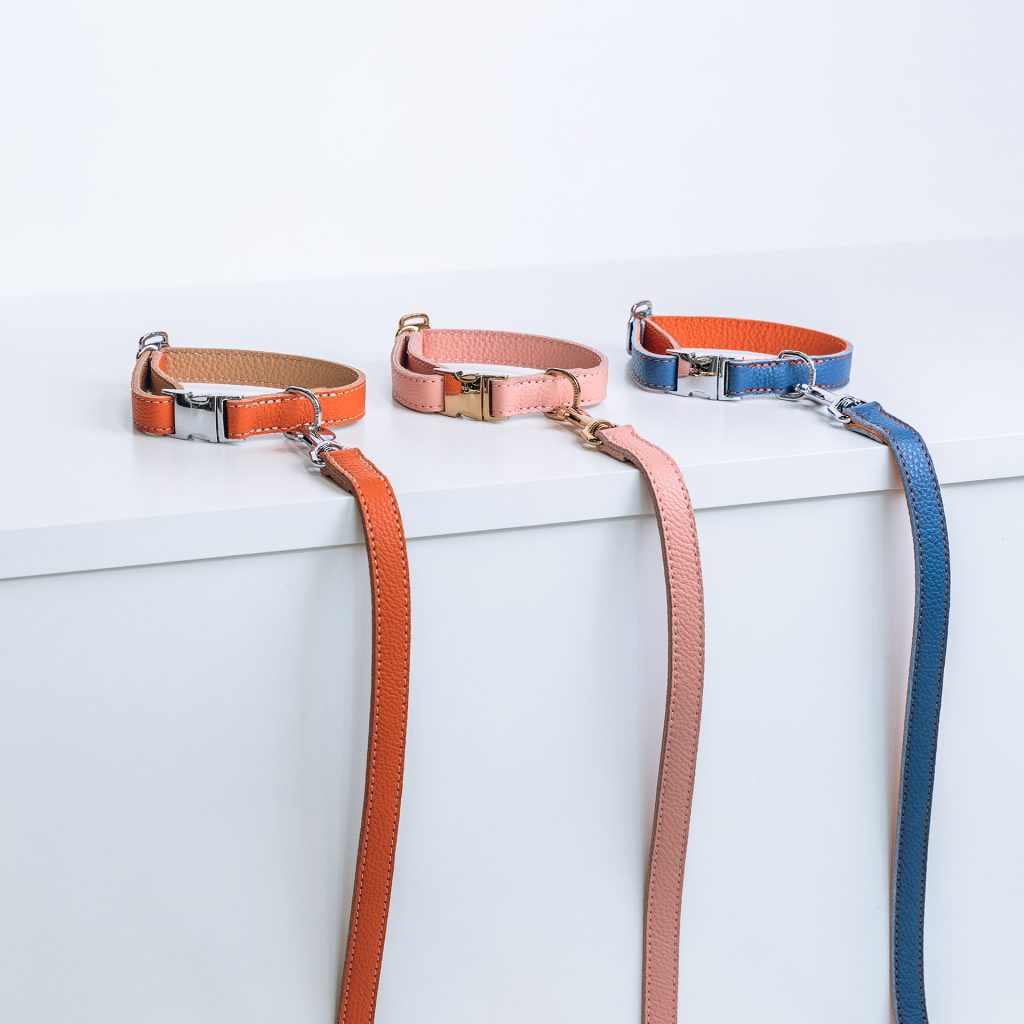 Dog Collars: A Stylish and Practical Accessory for Your Furry Friend
Leather dog collars are a great option for a number of reasons. First, they are durable and can withstand even the most active dogs. Second, they are soft and comfortable for your dog to wear. Third, they look great!
Why Choose a Leather Dog Collar?
Natural Comfort: Dogs are known for their love of the outdoors, and a leather collar allows them to experience it with unmatched comfort. Unlike synthetic materials, leather goods provide a natural feel against your dog's neck.
Customization: We understand that every dog is unique, and our collars are designed to reflect that. You have the option to personalize your dog's collar with embossing, making it a truly one-of-a-kind accessory.
A Splash of Color: Our collars come in seven stunning colors, ensuring that there's a perfect match for every breed and personality. From classic brown to vibrant red, we've got your dog's style covered.
Matching Accessories: To complete the look, explore our impressive collection of matching dog leashes and harnesses. Your dog will be the talk of the town with a coordinated ensemble.
Benefits of a Handmade Dog Collar
Handmade dog collars are even better than mass-produced collars. When you buy a handmade dog collar, you are getting a product that is made with care and attention to detail. The craftsperson who makes your dog's collar will take the time to ensure that it is the perfect fit for your dog and that it is made from the highest quality materials.
Handmade dog collars are also often more unique and stylish than mass-produced collars. You can find handmade dog collars in a variety of unique designs and colors that you will not find anywhere else.
Conclusion:
When it comes to choosing the perfect collar for your dog, why settle for anything less than the best? Our handmade leather dog collars are the epitome of quality, style, and comfort. Crafted with care in London, these collars are designed to make your dog stand out in the crowd. Whether you're looking for a classic look or something more unique, our collars offer the perfect blend of fashion and functionality. Elevate your dog's style and comfort with our handmade leather dog collars – because they deserve nothing but the best.
Article Supplied