Grimsby pet treat manufacturer Tower Pet Products are launching the world's first Marine Stewardship Council certified sustainable dog treats at Crufts this week. The new Sea Treats Fish Skin Jerky pet products for dogs are made using dried fish skins sourced from MSC certified sustainable fisheries. This means that the treats can be traced back to an independently verified sustainable source.
Tower Pet Products are well known in Grimsby and in the dog treat industry for their Mariner's Choice range.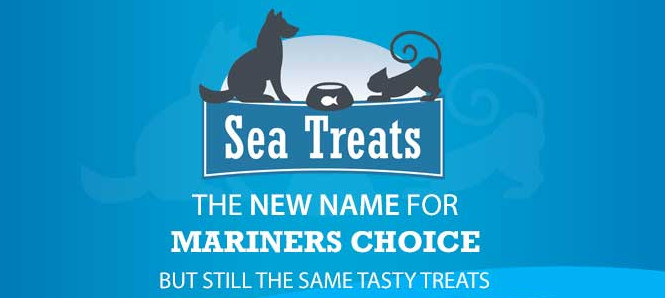 The fish skins are a fresh nutritious product left over from skinning cod and haddock used for human consumption and make a good use of an otherwise underutilised part of the fish. All of them can be traced back to MSC certified sustainable fisheries in the North East Atlantic.
A natural dental aid, Fish Skin Jerky is also low in fat using only the best-managed fresh, raw materials sourced from responsible suppliers.
Tracy George, Business Development Director of Sea Treats explains "As a group of seafood experts and championship show dog exhibitors, breeders and judges we know we have excellent products delivering fantastic health benefits for our pets. We're delighted that Sea Treats now also carry the MSC's 'Certified Sustainable Seafood label' – a world first – which means we're also looking after the oceans while we look after our dogs. As a leading pet seafood company we wanted to bring the same health benefits and quality fish to our pets now and in the future, applying the same standards as we expect in the human supply chain."
To find out more about Sea Treats, visit www.seatreats.shop or visit Hall 1 stand 108 at Crufts at the NEC Birmingham and enter a competition for a chance to win a goody bag of the UK's first MSC certified dog treat.