Processed food has resulted in a variety of health problems in humans, and apparently, the same goes for processed pet foods. As a result of a primarily processed pet diet, vets see chronic conditions in dogs and cats all the time, including allergies, obesity, diabetes, etc.
All of these diseases were much less common for pets in the past. This is because our furry companions need fresh, natural foods to revitalize their wellbeing and maintain good health.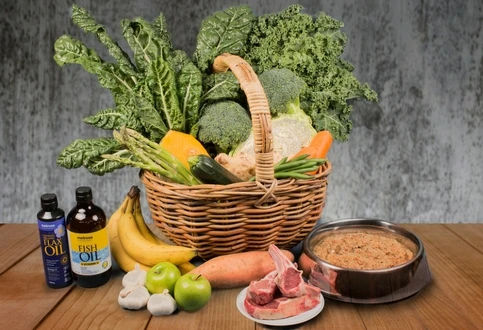 Benefits of a raw diet for your dog
Improved Health and Wellbeing
If you're looking to improve your pet's overall health and wellbeing, switching to a raw diet is possibly the best change you can make. Here are a few health aspects a raw dog food diet can help with;
Better dental health
Fresher breath and cleaner teeth
Healthier and cleaner ears
Calmer attitude
High energy levels
Glowing fur coats
Shiny eyes
Sustainability
What's good for our pets, and us, also tends to be beneficial to the environment. Processed foods don't just negatively affect the well-being of us and our pets, but also play a role in escalating negative externalities.
By choosing to feed your dog raw food, you'll help lower the ecological foot(or paw) print we leave on the Earth. The significance of the impact may not be groundbreaking, but it's something—and the environment currently needs all the help it can get.
A raw diet happens to be more efficiently utilized by your dog's body, which results in cleaner litter boxes, and smaller stools. As a bonus, it means lesser frequency in pet chores for you and reduced waste production for our landfills.
Why do pet owners commonly use kibble?
It's economical and easy to get for your dog however more and more people are beginning to switch towards an organic and raw diet for their pets.
Article Supplied