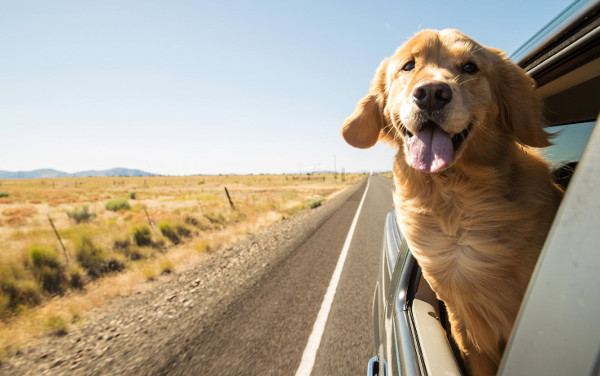 We understand that deciding to rehome your dog is one of the hardest decisions you will ever make.
Whether you need more space for a new arrival, are unable to keep up with vet bills or don't feel you can give your dog the time it desperately needs, parting company with your furry friend is always a tough choice. After all, a dog is part of the family so it's important to take the time to find them the best home.
What Are the Main Dog Rehoming Centres?
There are a whole host of dog rehoming centres across the country. Most are run by registered charities.
The main dog rehoming centres in the UK are:
Blue Cross
Dogs Trust
RSPCA
Battersea
Wood Green
National Animal Welfare Trust
What Happens Once I Decide to Rehome My Dog?
If you've decided that you would like to rehome your dog, it's important to act fast. Spaces at rehoming centres can fill up quickly so take the time to choose the right centre for you and your dog and then get in touch with them.
You don't ordinarily have to make an appointment to visit a centre but it's worth checking ahead of time, just in case. Once you've registered your details with the centre they can let you know once a slot opens up. Most run on full capacity so bear in mind that there may be a wait involved. They will always endeavour to help every dog, but sometimes centres may be unable to accept dogs for rehoming.
What Can I Expect When I Take My Dog to the Rehoming Centre?
When a space opens up the centre will make an appointment for you to bring your dog in for a visit. They will ask a series of questions about your dog's history, their likes and dislikes, habits, medical record and general behaviour in order to get a better understanding of them and find the perfect new home for your dog.
Next, your dog will also be given a thorough medical when they are checked in. They'll also be given plenty of exercise and playtimes with staff in their first week or so to help staff get to know their personality and to give them a picture of the kind of home environment to aim for.
Only once they fully understand your dog's needs and requirements will they begin looking for that forever home for your dog.
As most rehoming centres are run by charities there isn't normally a fee for rehoming; you'll find that most ask for a donation to their cause instead. It's always best to check with the individual centres, though, as they made need to charge for administrative and medical aspects of the process.
How Long Does the Rehoming Process Take?
Every adoption is treated as an individual case. It normally takes a few weeks from start to finish. However, it may be shorter or longer depending on a number of factors, so don't take the norm as a guarantee.
Centre staff will work with you to get a clear understanding of your dog and what makes them happy. Once your dog has been through the necessary checks and has settled in, they will then be entered into the centre's rehoming system.
Potential owners will be asked a series of questions to assess their current living situation to determine if they would be right for your dog. Some people agree a match on their first visit and are more than happy to take the dog home soon afterwards, pending a home check.
Other people will visit the centre a few times to find a suitable dog and to also let their potential dog get to know them.
Can I Take My Dog's Bedding and Toys Along?
The majority of rehoming centres will welcome this, although it's worth checking before you take your dog's bedding and toys along with you.
The familiar items and smells will help your dog to settle in to their new environment and give them comfort.
Can I Track My Dog's Progress Once They're Signed Over to the Rehoming Centre?
Most centres are more than happy for you to phone up and check on how your dog is getting on. They understand that this is a big step for you both.
What If I Change My Mind?
If you have doubts about rehoming your dog, then it's best to speak to the centre as soon as possible. Giving up your companion is a hard thing to do so it's important to make the best-informed decision. Please note that if your dog has already been rehomed then it may not always be possible to get them back.
What If My Dog's New Home Doesn't Work Out?
Staff at rehoming centres will work hard to match your dog with a new owner that will love them just as much as you. Should the new home not work out your dog will be taken back to the centre where staff will care for them and continue to search for their forever home.
More Doggy News
For more dog-related stories head on over to the Time For Paws blog. You can also keep up to date with our latest deals on Facebook and Twitter.