Finding the perfect gift can be stressful for some people. They tend to overthink it, second guess themselves, and spiral into anxiety. We urge you to turn these feelings around, take the pressure off of yourself and enjoy the experience of gift-giving.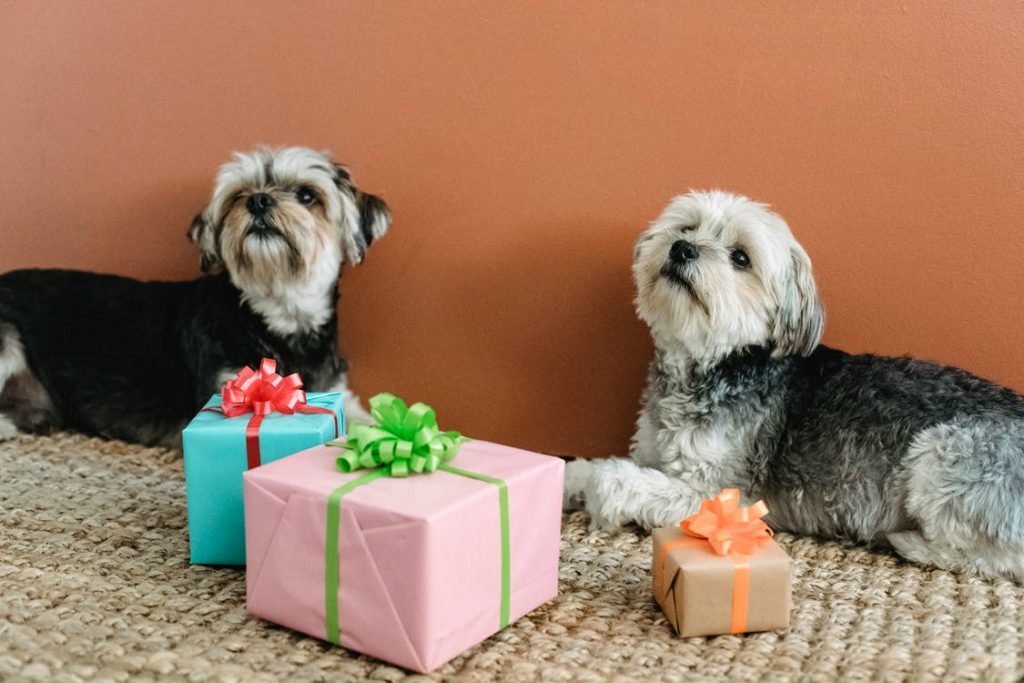 The saying that it is 'the thought that counts' still rings true. We aren't saying that it doesn't matter what you choose as a gift, but rather than taking the time to realize why you have selected that gift is most instrumental. When writing the card, or handing over the present, we urge you to explain how you decided that your gift was perfectly suited.
Luckily, finding a present for the dog lover in your life is relatively straightforward, since you already know what is near and dear to them. You also have a whole other four-legged friend that you can spoil with gifting ideas on their behalf. We are here to make your search even more effortless and provide inspiration for spoiling the dog lover in your life.
Photo Session
The best gifts are ones that we wouldn't think to buy for ourselves, or never knew how much we wanted until we got them. This is precisely the case for having a professional photoshoot with man's best friend. Taking pictures of pets isn't the easiest, so look for a professional pet photographer that is experienced in capturing a dog's best angle. This is a present that will be treasured for decades to come.
Photo Frames
Every dog lover will relish having a dedicated photo frame with a memorable picture of their companion. If you have time to make an order in advance, then consider purchasing a personalized frame with the dog's name engraved into it. You could even be sneaky and take a quick snapshot and put it into the frame before delivery.
Dog Clothes
There is nothing more delightful than seeing a dog wearing a sweater. Honestly, check out this picture of a dachshund in a stripy Picasso jumper and tell us we aren't right. In addition to being incredibly adorable, dog clothes are needed in cooler climates and for older dogs that are no longer as active as they used to be. If a pup is going to wear clothes, let them be super stylish.
Restaurant Gift Certificate
Who doesn't love getting a gift certificate for fantastic food? What's even better is if the dog lover in your life can bring their pet to dinner with them. Check out this comprehensive list of bars, cafes, and restaurants around the United Kingdom that are pet-friendly.
Holiday
Has a dog hampered your plans for taking a romantic weekend away? There's no need to stop traveling when you have a pet; just look for hotels and inns that will open their doors to your furry friends as well. The dog lover in your life will appreciate the gift of a break without having to deal with the hassle of finding a pet sitter.
There is nothing better than finding the perfect gift and putting a genuine smile on the face of your loved one. Holidays and birthdays are a fantastic opportunity to spoil those that you care about, but we urge you to consider giving on any random day. A thoughtful gift that is entirely unexpected is an excellent way to show how much you care.
Article Supplied