We like big mutts and we cannot lie!
We know how difficult it can be leaving your pets whilst you go on holiday, which is why all of our cruisers are pet friendly; from parrots to tortoises we welcome them all. So to celebrate National Walk Your Dog Week we are giving away free pet places with every new booking for Holidays in October! So pack your pooch and set sail for the adventure of a lifetime, because anything is paw-sible!
Visit www.herbertwoods.co.uk to book your pet friendly adventure!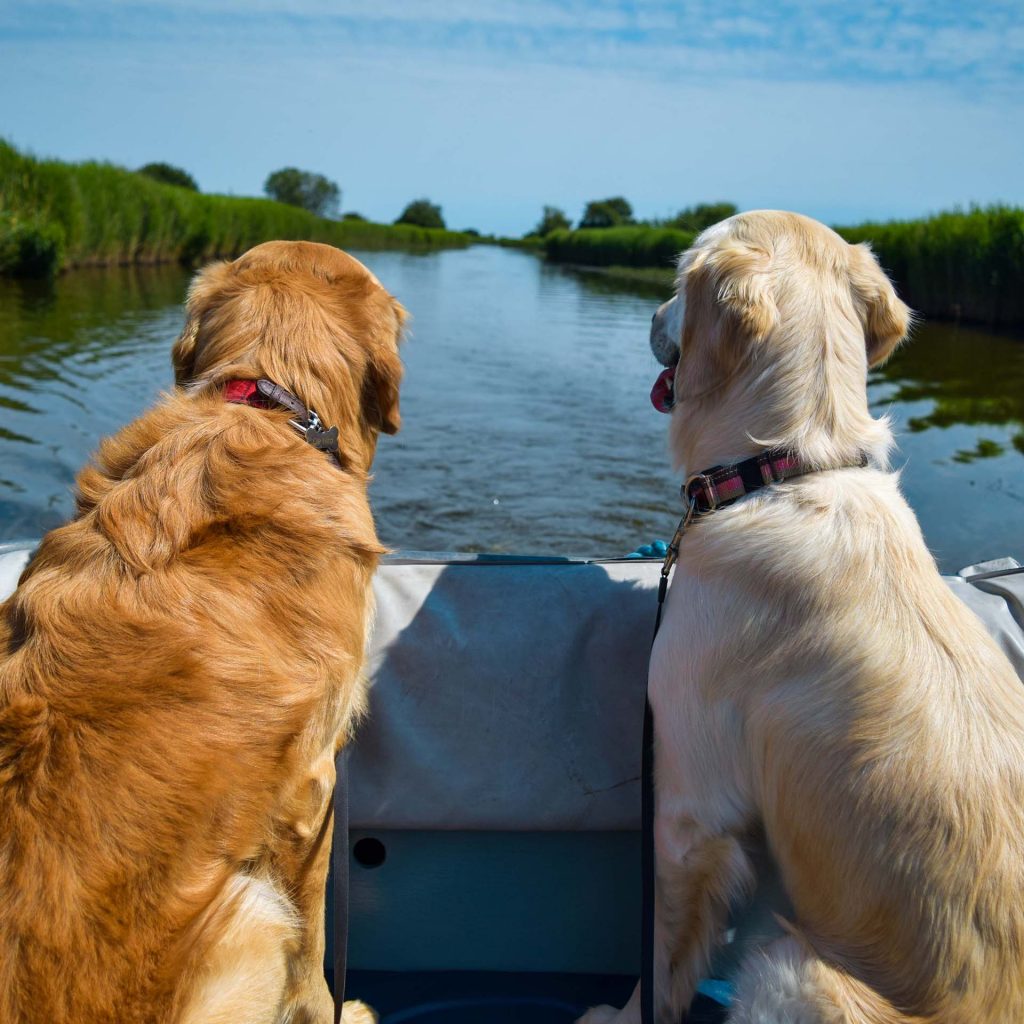 Benefits of bringing your pet on holiday
A recent poll listed pets second on the list of things we miss most whilst on holiday, avoid tearful goodbyes by bringing your pet along with you. Bringing your pet on holiday also means that you don't have to worry about finding a friend, neighbour or family member to look after them whilst you are away or leaving them in an expensive kennel or cattery.
Top tips for bringing your pet on holiday
To make sure your dog can safely enjoy its Broads boating holiday we recommend investing in a doggie lifejackets, which are available in a variety of sizes. Not only will they keep your dog afloat in the water they also have a grab handle on the top so if the worst happens you can quickly and easily get them back on board!
Make sure your pet is used to travelling by car, if they aren't take them on a few short drives in the weeks leading up to your holiday. This will get them used to the sensation. Pet carriers can often help your pet feel more secure whilst travelling.
If you are travelling with a dog it is often a good idea to take them out for a long walk before you set off. If you wear them out they are more likely to sit still. Take them for another walk as soon as you arrive to get them used to their surroundings.
Frequent stops for everyone to stretch their legs and cool down will make for a smoother trip. Cars can get very hot and stuffy even on cold days, so make sure you have plenty of water for all you passengers including your pet.
Alleviate stress by keeping things as familiar as possible. Bring the cage or bed that they use at home, their favourite toy and feed and walk them at the same time of day you usually would.
Remember to bring, food, bowls, bed/cage, lead, bags to clean up after them, any medicines, your vets phone number and an animal first aid kit with gauze, bandages and antiseptic.
Article Supplied