When you're looking to book a weekend away, the last thing you want to do is worry about what you are going to do with your pet whilst you are away. Over 46% of UK households have a pet, and we know it can be hard to leave them behind when you go on holiday, so why not take them with you? Whilst we know it's not really viable to put your pet through the stress of getting on a plane if you're going abroad a few times a year, a mini-break here in the UK could be the perfect opportunity to take your four-legged friend with you on holiday, as he can be easily packed in to the car with your weekend bag to enjoy some time away from home with his owners.
Booking a stay in a pet-friendly hotel has so many benefits, read on to find out how an overnights stay with man's best friend in the Lake District could be your best break yet!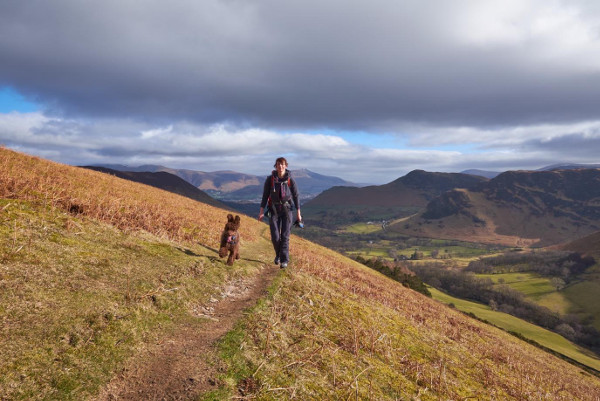 Save Money!
In most cases, there will be an extra charge for you taking your pet with you on holiday, this will depend on the kind of hotel you are staying in, and where it is. This cost is usually just to make up for the extra cleaning costs, bedding, bowls etc. that will be utilised by you and your dog throughout the trip. Generally, though, this cost will be much less than what you would expect to pay for booking an extended stay in a kennels, or if you are looking into a dog sitter for the time you are away. Not only does this mean you will be saving money on your trip away, but taking your four-legged friend with you can give you the peace of mind you need to have a really enjoyable break, without worrying about how your pet is doing back home!
A Different Daily Walk  
Booking a mini-break in the Lakes gives you a chance to explore an area of outstanding natural beauty; there are so many walks and trails that you know your dog would absolutely love to join you on. Having a stay-cation with your four-legged friend too, means your dog can experience some of the best walks of his life and enjoy spending some time away from home with his family on holiday.
Pet-friendly hotels are becoming increasingly popular, especially in the Lake District. There are so many areas of beauty that you might not be able to imagine spending time in without your four-legged friend. Explore the countryside this year and enjoy an over night's stay with man's best friend.
Keswick has been voted the UK's most dog-friendly town by the Kennel Club, with a number of dog-friendly hotels covering the town allowing you to have your dog join you on your break to the Lake District. The Inn on the Square is located in the heart of Keswick and offers excellent accommodation for the whole family and your dog, get in contact today to book your break!