On November 11th, 2012, our six-year-old, beloved golden retriever, Tia, died from cancer. She had suffered from canine haemangiosarcoma for just a few short weeks.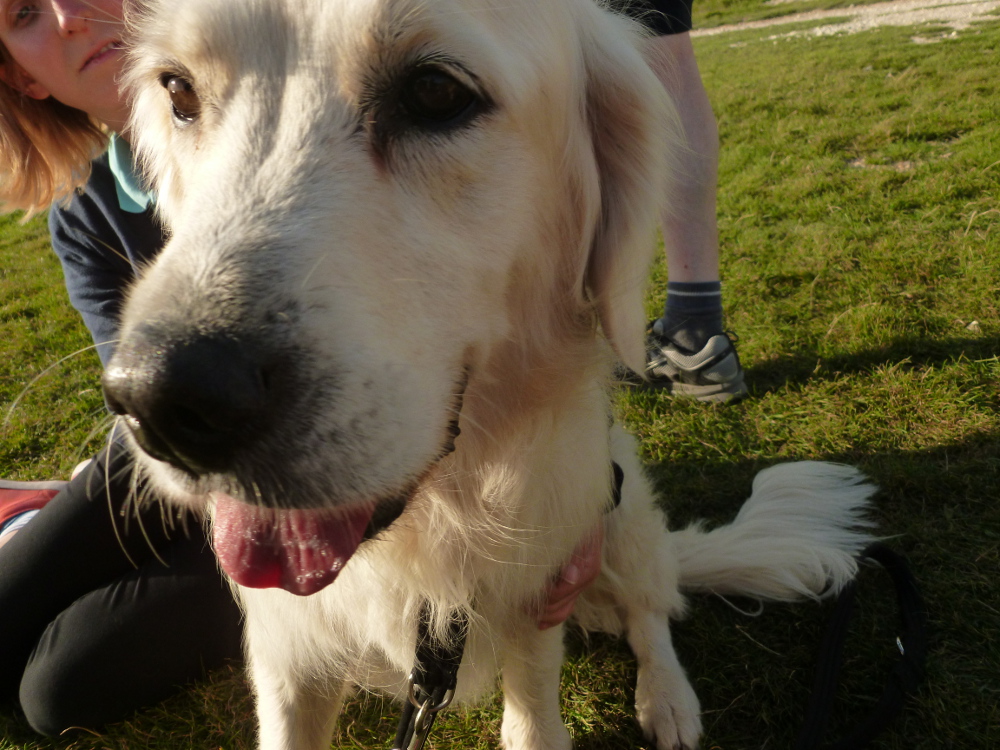 Whilst dealing with Tia's illness, and since her death, we have learned a lot about cancer in dogs. Cancer is the most common cause of death in dogs, with 1 in 4 dogs suffering from cancer in their lifetime.
Why climb Mt. Kilimanjaro? We want to raise £4,000 for the Animal Health Trust, and specifically their brand new cancer centre. The cancer centre has been purpose-built to treat horses, dogs and cats with cancer. It will also assist in furthering understanding of the disease in animals. We had the privilege of visiting the new centre in January and seeing first-hand the ground-breaking work the staff there are doing to manage cancer. It made us even more motivated to do what we can to support the cause.
We have already raised over £400 through the sale of home-baked peanut butter and cheese dog biscuits. They have gone down a treat on Wimbledon Common, where Tia was a regular.
Everyone who met Tia loved, and remembered, her. She was a force of nature, with a loving and loyal personality. She owned every room she walked into, and had a great passion for life, especially for trips to the beach.
It's too late for Tia, but we hope that the money we raise will help other dogs, over the years to come.
You can sponsor us via our website: www.teamtia.co.uk
Many thanks for your support.
Kate and Lucy Flory