Dog owners are encountered with an ever-growing number of different dog foods. However, finding a good quality food that is appealing to your pup and within your budget is harder than ever.
All dogs have the same basic nutritional needs, but every dog is an individual and has unique dietary requirements. The perfect food for your dog will support his overall health, give him plenty of energy, and won't cause digestive upset.
But how to choose the best dog food that ticks all of these boxes and is at the same time affordable and tasty? Being aware of the following factors the next time you go shopping for your dog, will help you find the perfect food for him.
Consider your dog's unique traits
Factors like breed, age, activity level, and reproductive status have a great impact on a dog's nutritional needs. If those needs aren't met over a period of time, a dog can develop nutritional deficiencies and various health problems.
Puppies, pregnant and lactating mother require high-quality and calorie dense food. On the other hand, older, spayed/neutered dogs need fewer calories.
High energy breeds and working dogs also need more calories compared to pups who love lounging around and sleeping all day. Similarly, the food for small and large breeds should contain different amounts of nutrients that will support their individual requirements.
Depending on the age of your dog you can choose between puppy, adult maintenance, and all life stages formula. Some brands also have breed targeted food that is specifically designed keeping in mind the individual needs of your dog.
Understand the ingredient list
Every good quality food needs to have a named meat or named meat meal as the main ingredient. Meat meal is a concentrated form of meat that doesn't contain water and has higher protein count.
Meat can include skeletal muscles, tissues from the hearth, diaphragm, and esophagus among other things. On the other hand, brain, kidneys, liver, blood, bone, and others are the organs that end up in meat by-products.
Some organ meats like liver and kidneys are healthy and beneficial for dogs, but you need to make sure that they are named. We strongly recommend that you avoid all foods that include unnamed protein sources like "animal by-product".
Even thought AAFCO has strict rules and regulations some dog foods contain roadkill or expired meat that is in no way healthy for a dog.
Since dogs are omnivores you shouldn't exclude grains from your dog's diet unless he has allergies and needs to eat grain free dog food. However, soy, corn, and wheat are cheap fillers that don't contain enough vitamins and minerals.
Look for foods that have brown rice, oatmeal, or barley since they are easier to digest and healthy wholesome grains. Furthermore, make sure that the food contains some type of fruit and vegetables.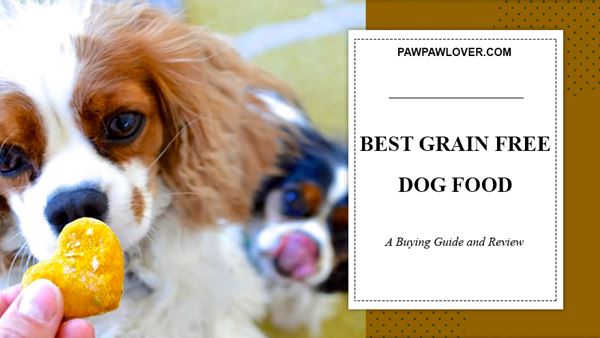 Look for AAFCO seal of approval
Many pet parents feel that AAFCO isn't as rigorous as it should be when it comes to the quality of ingredients that ends up in dog food. But so far, their seal of approval is the only thing that guarantees that the food meets the nutritional needs of dogs.
Check the back of the package where all other nutritional information is and look for "complete and balanced" seal. If a food has it, it means that it meets the minimal nutrition requirements set by AAFCO.
Does your dog have any health problems?
Dogs that are diagnosed with conditions like pancreatitis, kidney disease, allergies, or diabetes can't continue eating the same type of food. In cases like this, a change of diet is necessary to keep the disease at bay.
Nowadays, there is a wide range of prescription diets that are made for dogs with specific health issues. Still, some commercially made food can be just as good, and a lot cheaper.
For example, you can include a novel protein diet if you suspect that your pup is suffering from allergies instead of going with limited ingredient formula. However, it is wise to talk to your vet and have your dog examined before you make any dietary changes.
Decipher the product name
Did you know that the name of the product can tell you a lot about how much of any protein is found in it? For example, terms like "beef" or "beef for dogs" means that beef must make up at least 70% of the whole product.
Terms like "beef dinner", "beef nuggets", or "beef platter" mean that the product needs to have only 25% of beef. Furthermore, the term "beef flavor" requires that the product has only 3% of beef, which is present in trace amounts sufficient to entice a dog to eat.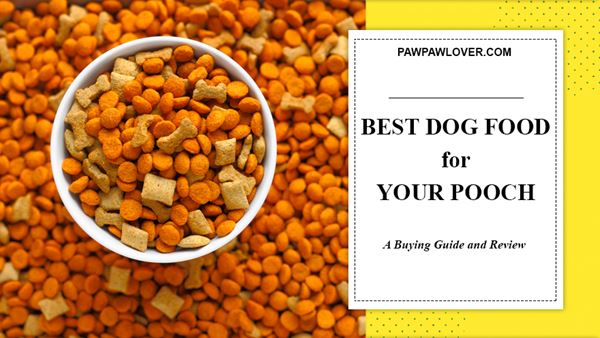 Research the brand
After you narrowed your choices to only couple of brands of food you think your dog will like, it is time to research the manufacturer. This means a little extra work, but it will give you a peace of mind when it comes to the quality of ingredients.
The safest bet is to pick a brand that didn't have any recent recalls or none what so ever. Manufacturers aren't in the obligation to share all the information about their product on the label so you may end up calling them for additional information.
Conclusion
With so many factors to consider, finding the perfect food for your dog may require more time, but it is well worth it. Providing your dog with all the right and quality ingredients will keep him happy and healthy in the long run.
Consider your pup's individual needs if you want to know how to choose the best dog food for him. Additionally, knowing how to read the labels, reaching out and researching the manufacturer are also things that will help you make the right choice.
Meta description
Being aware of the individual needs of your pup is one of a few things that can help you how to choose the best dog food that will keep your dog healthy and happy.