PetStay, The Alternative to Kennels have announced that they have won the
5* Franchisee Satisfaction Award run by Smith & Henderson.
Carole Davy, Managing Director and PetStay founder said "We are incredibly proud to have won this prestigious award and to be recognised for our franchise model, training and on-going support along with our branding and the excellent relationships we have formed with our franchisees. It is such an important award for PetStay as it comes from our franchisees. Although 5 stars have been achieved we are always looking to continuously improve and develop further to help the franchisees to successfully grow their businesses.
Smith + Henderson, an independent research agency, coordinate the 5 Star Franchise Satisfaction programme. Steven Frost, CEO, said PetStay was awarded 5 Star Franchisee Satisfaction based on positive feedback from their franchisees. They rated it above average across all five key areas that we measure in our industry benchmarking programme, such as training and support and the relationship with their franchisor.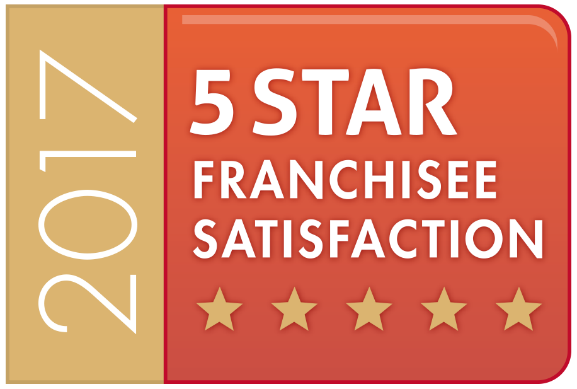 Compared with the industry average PetStay were scored higher with head office support 18% above average, franchise system 10% above average, proven system 16% above average, respect 13% above average, trust 17% above average, do It again 18% above average.
Overall PetStay came out at 8% above the industry average score
PetStay have been established since 2005 but franchised the home-based business in 2012 and now have 35 branches nationwide with over 500 home checked, licensed & insured dog carers. Over the years PetStay has established an excellent reputation for providing a home from home environment for dogs, using hand-picked local carers who provide the best possible care for dogs while their owners are away on holiday.
Each of our franchisees have their own team of dog carers. After an in-depth consultation with the customer they then match the dog/s to one of their carers, next they organise a meeting for the customer to go visit the carer to make sure everyone is happy, this is a good time for the holiday dog/s and carer to bond and hear all about their routines. PetStay have a policy of not mixing dogs from different households so the service is exclusive to them.
We aim to grow to 50 branches by 2019 and are interested in hearing from anyone who would like to join one of the leading pet franchises in the UK.
We are looking for hard working, self-motivated individuals with a passion for dogs and the drive and determination to succeed. If you enjoy giving excellent customer service and want to provide the very best home dog boarding service in your area, we would like to hear from you. You'll have a head start with PetStay, we want to work with people who believe in our service and have a genuine love for dogs.
Please email info@petstay.net for our franchise prospectus or call Carole on 01482 307684 for an informal chat with a member of the PetStay Team.