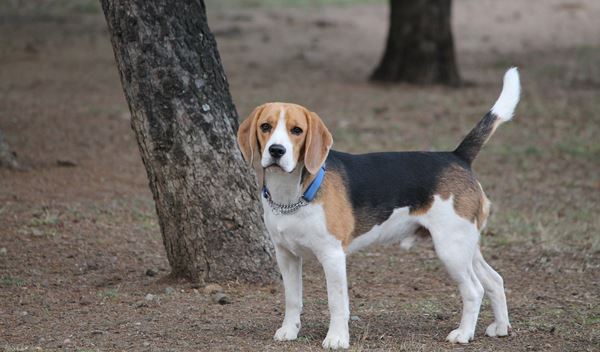 Featured Image Source: Pixabay
Every dog is special in his own way and, by extension, his own preferences for toys. You can't expect the German Shepard, a proud working dog, to willingly enjoy the same toys as a Pomeranian or a Shiba Inu – which are basically the canine versions of cats, but more on that another time. As with every dog breed, in order to find the perfect toys, you may have to apply the old rule of trial and error before choosing the perfect plaything that your pet will not ignore as soon as he is presented with it.
You will certainly relate to this feeling of frustration if you own a Beagle, a hyperactive breed that gets bored as easily as it gets excited. Because they are affected by what experts call ''separation anxiety'', this particular breed needs a great deal of attention and effort, so it is best to ensure that he has a wide assortment of toys to keep him busy. Here is how to find the best toys for your beagle.
Chewing Toys
The Beagle is a breed of small hound which was developed primarily for hunting hare. As a result, out of all the dogs breeds, they have one of the best senses of smell and can get easily distracted by any unfamiliar scents. But even stronger than their smell is their urge to chew, especially as puppies, when they are teething. Because teething can give them a great deal of discomfort, they will tend to latch on the first thing that they see and start chewing.
Apart from making your house chewing proof, the best thing you can do to manage this situation is by providing the young Beagle with specially designed chewing toys. These will not only quell their urge to munch on everything that they encounter but will also help them develop healthy chewing habits once they reach adulthood. For finding out which are the best dog toys for power chewers, you can always check out review websites such as ToyPetReviews.
You should choose a few teething toys with different textures so that the puppy can decide for himself which one he prefers, and durable, to keep him away from destroying your furniture once he rips the toy apart. Make sure to choose toys that are made out of rubber, because the Beagle will find the sensation of rubbing them against his gums and teeth soothing and relaxing.
Toys to Keep the Beagle Distracted
While the beagle is characterized by an even temper and a generally gentle disposition, they have excessive amounts of energy and require lots of attention. Because they were trained and bred to hunt hares and foxes, they are hard-wired to incessantly run around and chase the first thing that captures their attention. Because of this same reason and their single-mindedness, they are very hard to train and control.
Therefore, you should focus on toys that are able to catch the Beagle's attention and satisfy his hunting instincts. Make sure to choose toys that let out captivating noises (rattles, squeaks, etc.) or special toys that call out phrases. If the toys are shaped in the form of ducks, hares or foxes (animals which Beagles are naturally inclined to chase), all the better. In this way, your Beagle will be properly engaged, and have tons of fun in the process.
Bonding and Stress Management Toys
As we have previously mentioned above, many breeds of dogs suffer from what experts call separation anxiety. Because Beagles are essentially pack dogs who were bred to live in close proximity to their owners and other canines, separation anxiety takes an even greater toll on their psyche. Beagle owners should prioritize creating a spacious, well-lit environment with a diverse soundscape to keep the dogs calm and relaxed.
Since the owners can't possibly stay with their Beagles for the entire duration of the day, owners should, apart from purchasing another dog to eliminate any feelings of loneliness, get toys that are designed to provide them with a sense of companionship. For example, a good product that will surely make the Beagle happy is the Zippy Paws Squeakie Pup Plush Toy, which is designed to look exactly like a Beagle Puppy. This plush toy has no stuffing inside (so you will not have to worry about cleaning after him) and is equipped with ten big squeakers, which will keep the dog engaged and happy.
Conclusion
Due to their constant presence in pop culture and success of the comic strip Peanuts, the beagle is the most famous dog breed in the world. This particular breed is extremely energetic and friendly towards humans and other animals but can be very hard to manage and control due to their strong hunting instincts.
Therefore, Beagle toys should constitute an extension of their strong temperaments and personalities – safe chewing items to calm their impulses, toys to keep them distracted, and playthings that are specially designed to manage their separation anxiety. Make sure to give these tips a thorough read, and you will surely find toys that your Beagle will enjoy.