Owning a pet is truly rewarding, but it also comes with its own challenges. Luckily, there are several useful apps available to assist pet owners in taking the best care of their beloved companions. Whether you need help with training or healthcare, we have you covered with our top best dog apps. Some are free to use, while others may require a small fee. While it's always recommended to consult with your local vet, these apps are a great resource to make your pet's parenting journey smoother. Check out our comprehensive list of pet care apps below.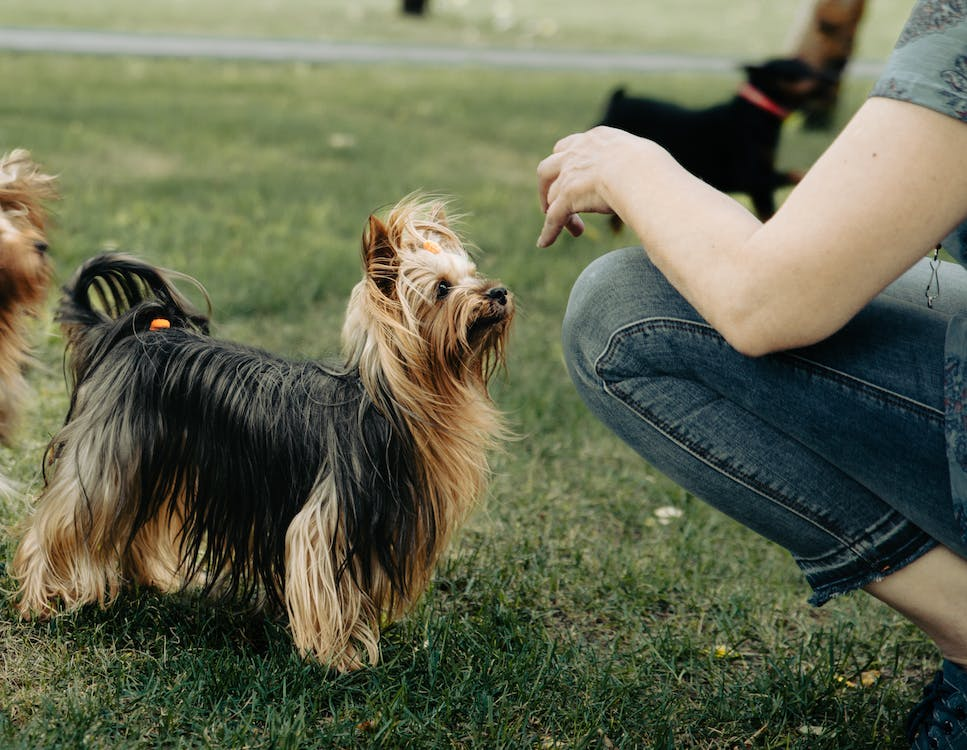 1 My Pet
Looking for the perfect pet record-keeping app? Look no further than My Pet! Designed for pet owners, veterinarians, breeders, and other pet-related professionals, this app lets you easily create medical records for your furry friends, and track weight, height, prescriptions, and more. Plus, with the My Pet Cloud, you can easily collaborate with your vet and share records. Customize the app to meet your unique needs and even create photo albums and document libraries for your pets. Never miss an important appointment or detail again with My Pet!
2 Dog Buddy
Introducing a virtual diary app for your furry pal! Keep track of your dog's weight, meds, milestones, vaccines, allergies, and all vital information in one place. No more messy papers or forgotten details. Simply open the app during vet visits and have all the necessary info at your fingertips. Never miss a beat with your dog's health again. Try the app now!
3 Puppr
Discover the ultimate dog training app – now available for Android and iPhone! Enjoy step-by-step video instructions, connect with certified trainers via our in-app chat, and track your pup's progress with our handy progress tracker. Whether you need help with basic commands or behavioral issues, our app has got you covered! Download now and start improving your pup's behavior right from the comfort of your own home.
Keep in mind that apps, like websites, can be potentially dangerous. You need to add a VPN to your iPhone to protect yourself and your data from being stolen. You have to go to iPhone VPN settings and just install a good VPN and connect to the right server. VeePN has access to over 2500+ servers, so you'll have plenty of choices and solid protection.
4 VitusVet
If your vet is part of VitusVet, you can easily schedule appointments and request prescription refills through the app. This platform takes care of keeping track of your pet's needs and sending helpful reminders, so you can focus on enjoying quality time with your furry friend. Plus, you can add pet sitters or groomers to your account to keep everyone informed about your pet's health and wellness. With thousands of positive reviews, this free app is available for both iOS and Android. Keep your pet healthy and happy with VitusVet.
5 Whistle Health
Track your dog's activities, health, and location all at once with Whistle Health. The app and device make it simple to monitor every single activity, including eating and feeding habits based on breed. To access all the features, a valid subscription is required. With the tracker, it's easy to track your pet's location and monitor their health and fitness. Plus, for just $8.25/month, you can get a yearly subscription. Additionally, you'll receive notifications if your pet leaves a designated safe zone. The Whistle Health tracker app also tracks nutrition and activity, calculating your dog's calorie level. Finally, the app will send you a 30-day history report via email.
6 MyPet Reminders
Keep track of your pet's health and appointments hassle-free with MyPet Reminders. This app provides reminders for vaccinations, vet visits, medication schedules, and more. Simply create a profile and customize your reminders for deworming appointments, flea and tick treatments, birthdays, competitions, dog shows, and other reminders tailored just for you. Download MyPet Reminders today and never forget an important appointment again.
7 FitBark
Stay informed about your dog's health and whereabouts with the FitBark Tracker. Get alerts if your furry friend wanders off, and keep tabs on their anxiety levels, skin condition, and overall well-being through the app. Plus, connect your Fitbit to monitor your own health alongside your pup's. Protect your pets with escape alerts and easy tracking. Access all features with a simple monthly subscription. Monitor your dog's health and wellness, from sleep quality to anxiety, with ease. And with its lightweight design, the FitBark won't weigh down your pet's neck or collar.
8 Vetrax
Track your dog's healthcare plan with Vetrax – a veterinary medical analytics system. A Vetrax sensor is required, available from participating veterinarians with an established vet-client connection. With the Vetrax app, you can access behavior information and track your dog's progress even when they're alone at home. Add behavior charts to your pet's home screen and easily monitor specific traits. If you notice anything unusual, take pictures or videos and submit them to your vet for review. The app also allows you to update data and communicate with your vet easily.
9 Rundogo
Looking for a sports app perfect for both you and your furry companion? Look no further than Rundogo! This user-friendly app makes it easy to track your exercises together, whether it's a walk or a more intense activity like canicross or mushing. All your progress can be seen in one convenient location, making it simpler than ever to stay accountable to your fitness goals.
10 Dog Log
Discover the ultimate solution for hassle-free pet care with our expert-designed app! Take full control of your furry friend's health, wellness, training progress, and behavior patterns, all in one place. Keep track of their eating habits, vet appointments, and medication, and capture every adorable moment with ease. Our user-friendly app makes pet care a breeze, ensuring that your dog's well-being is always a top priority.
Conclusion
No matter what type of pet you have, there are tons of apps available to help you manage your pet's care. From tracking location and health data to remind you about important appointments, these apps make it easy for pet owners to stay on top of their furry friend's care.
Article Supplied